Spend Christmas in Amsterdam 2023 | Cycling Tours, Ballet Performances, Christmas Carols, and more!
Contents
Explore one of the finest cities in the world, Amsterdam, at one of the finest times of the year. From historic landmarks to vibrant nightlife, experience the best that Amsterdam has to offer.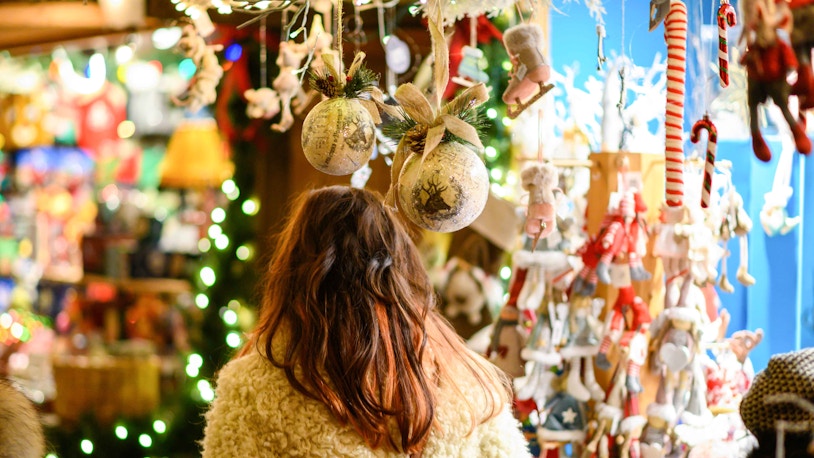 Why Spend Christmas in Amsterdam?
The festive season lights up the picturesque alleys and streets of Amsterdam, as the smell of freshly baked treats fills the air.
Explore numerous Christmas markets and purchase many delicacies and gifts for your friends and family. 
Experience the festive period at Christmas with the whole city celebrating and having fun.
Top 8 Things To Do During Christmas In Amsterdam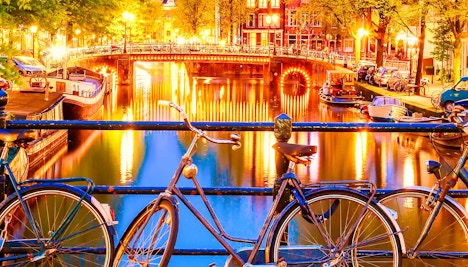 1. Participate in City Cycling Tours
The Dutch are known to love cycling around town, so why not experience the city just like the locals? The Christmas lights and decorations make it a wonderful time of the year to explore the city, especially at night. You can start the tour from the center of Amsterdam, close to Central Station and Dam Square, and make your way around on the cycling paths.
Best places to take a city cycling tour in Amsterdam:
Book Amsterdam bike tours
2. Attend the Amsterdam Light Festival
The light festival in Amsterdam is held from the middle of November to the start of January. International artists transform the traditional Christmas scenery of Amsterdam into a stunning light spectacle.
Know more
3. Marvel at the Swan Lake Ballet Performance
For classic music and dance fans, the RAI Theater hosts the world's biggest swan lake ballet between December 23 and 27. Rather than having the traditional 16 swans, this performance has 48 swans, which makes the performance completely unique compared to other Swan Lake shows. Performed in collaboration with The National Ballet of Shanghai, this is a performance you must not miss.
4. Head to a Christmas Market
Christmas markets are present throughout the city during this time of the year. You will definitely feel the holiday spirit as you explore these markets, enjoying some local delicacies and buying gifts for family and friends.
The best Christmas markets in Amsterdam are at: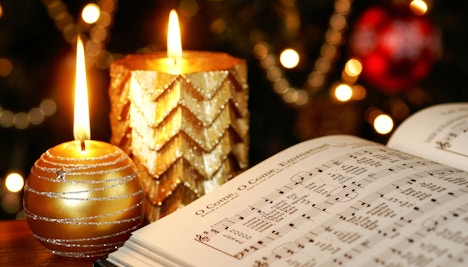 5. Hum along to Christmas Carols
Christmas Carols are a Christmas tradition across Europe, and in Amsterdam as well. There are several well-known churches that are present in the city, which invite people to come sing carols or just attend them. Attending these Christmas carols is a great way to experience the festive mood.
Head to these places to witness Christmas carols: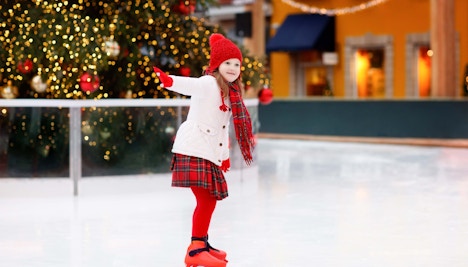 6. Partake in Ice Skating
If you are fond of winter sports, then you must try out the beautiful ice skating rinks in the city. These ice skating rinks are located in the central parts of Amsterdam. One of the rinks is surrounded by Dutch Museums and the other by Christmas stands.
Places to enjoy ice skating in Amsterdam: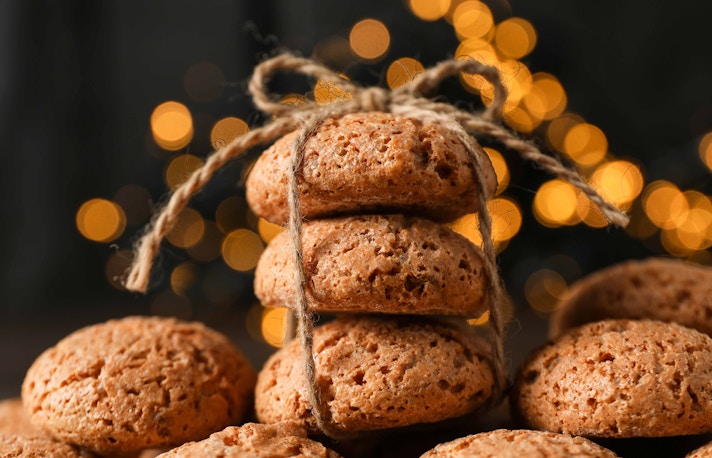 7. Take Part in the Sinterklaas Celebration
The Sinterklaas celebration usually takes place on the 2nd or 3rd Sunday of November. The highlight of the celebration is pepernoten, which are tiny cookies that the locals absolutely love to eat. The celebration is quite popular and usually sees a huge turnout, and is a great way to spend time with family.
Experience the highlights of the Sinterklaas Celebration at: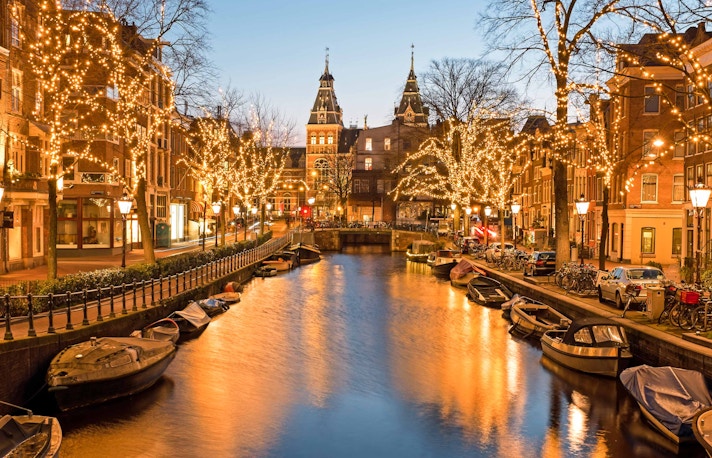 8. Experience Museums in Amsterdam
Amsterdam is renowned for having nearly 75 museums across the city. Visiting these museums is a great wintertime activity. Some museums, such as the Willet-Holthuysen art museum is decorated specially for Christmas.
The best museums in Amsterdam are at:
Book Amsterdam museum tickets
Frequently Asked Questions About Celebrating Christmas in Amsterdam
Do they celebrate Christmas in Amsterdam?
Yes, Christmas is a grand affair in Amsterdam. Most of the city's residents come together to celebrate this glorious occasion with a variety of festive activities.
Is Christmas a good time to visit Amsterdam?
Christmas is a great time to visit Amsterdam since it is full of Christmas decorations, colorful lighting, and the contagious joy of the holiday season. During Christmas, Amsterdam has a host of things to do that are sure to get you in the festive spirit.
What are some things to do in Amsterdam on Christmas?
During Christmas in Amsterdam, you can choose to go ice skating, take a cycling tour of the city, go shopping in the various districts and catch the magical Swan Lake Ballet.
What is spending Christmas in Amsterdam like?
Spending Christmas in Amsterdam is truly a once-in-a-lifetime experience, as it opens you up to a vista of holiday experiences that are rare to come by elsewhere. The weather is pleasant as well, which allows you to explore the city to your heart's content the entire day.
What is the weather in Amsterdam at Christmas?
Amsterdam's weather during the month of December can be quite unforgiving, as temperatures range from sub-zero to around 7 degrees Celsius - so it is important to dress warmly!
Does it snow in Amsterdam at Christmas?
Snow is actually a common phenomenon during Christmas in Amsterdam, so if you're planning to head there for the holidays, prepare to feel the chill in the air while you're out and about. It also means you'll get to experience the picture-perfect winter wonderland of your dreams while you're there!
Is Amsterdam crowded at Christmas?
Christmas is quite popular in Amsterdam, so the city sees quite a number of tourists during this time of the year. It is best to visit popular attractions the week after Christmas to avoid crowds.
What is the most popular Christmas market in Amsterdam?
Amsterdam's most popular Christmas market is, hands down, Ice*Village in Museumplein - situated next to the ice skating rink there.
Are restaurants open on Christmas in Amsterdam?
Yes, most restaurants are open on Christmas in Amsterdam. However, it is recommended you call ahead and confirm before visiting a specific restaurant.
What should I eat in Amsterdam on Christmas?
While you're in Amsterdam on Christmas, you can't miss out on local delicacies like the well-loved pepernoten, as well as the Oliebollen.
Where can I see the Christmas lights in Amsterdam?
While the entirety of Amsterdam is decked up with an array of Christmas lights everywhere, the most fantastic Christmas light displays can be observed around Central Amsterdam and its surrounding areas.
What are some Christmas traditions in Amsterdam?
Some Christmas traditions that all Amsterdam residents partake in are heading to church to listen to/sing Christmas carols, as well as witnessing the glory of the Sinterklaas celebrations.