Rijksmuseum Opening Hours | Best Time to Visit & More
Table of Contents
Rijksmuseum, one of the most prominent museums in the Netherlands, boasts an impressive collection of over 1 million artworks and artifacts from the Dutch Golden Age. The museum also hosts seasonal exhibitions like the special Vermeer exhibition that will delve deeper into the artist's life and artworks. From Dutch masters like Rembrandt, Vermeer, and Van Gogh to porcelain objects from the Ming dynasty, the Rijksmuseum has something for everyone. Rijksmuseum also hosts temporary exhibitions, that explore contemporary themes and highlight the works of international artists. 
Rijksmuseum Opening Hours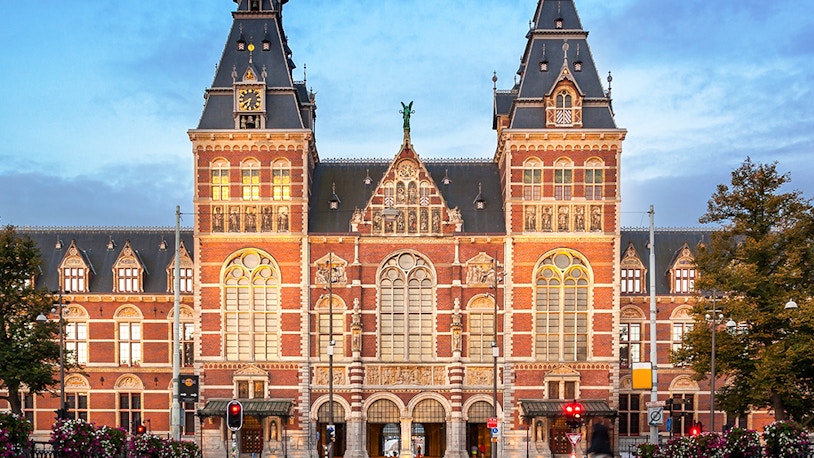 Monday to Sunday: 9 AM to 5 PM
Last Admission: 4:30 PM
Note: The Museum Shop is open until 6 PM. 
Duration of Visit: You will need almost 4 to 5 hours to tour all the galleries in the Rijksmuseum. 
What is the Best Time to Visit the Rijksmuseum?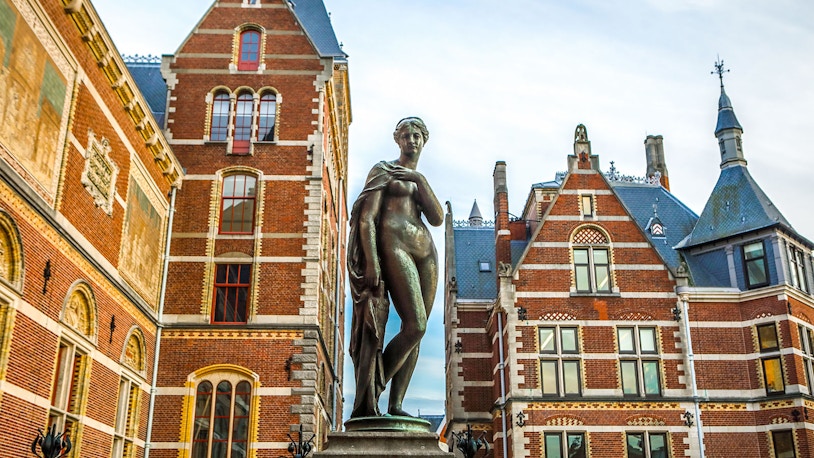 The best time to visit the Rijksmuseum is between April to September. The museum also hosts several exhibitions like the Vermeer collection display around these months, which are a must-visit for anyone interested in Dutch art history. 
Weekend Vs Weekday: Rijksmuseum is open daily throughout the year, however, avoid visiting on public holidays and weekends. It is best to reach early during weekdays to explore the museum to the fullest. 
On the Day: The Rijksmuseum is usually busy between 11 AM to 3 pm. If you want comparatively lesser crowds, you can arrive early in the day around 9 AM when the museum opens, or come later during the last afternoon hours after 3 PM.
All Your Questions About Rijksmuseum Opening Hours Answered
What are Rijksmuseum's opening hours?
The Rijksmuseum is open from 9 AM to 5 pm daily throughout the year.
Should I buy Rijksmuseum tickets in advance?
It is best to book Rijksmuseum tickets in advance to avoid standing in long lines. Booking tickets online ensures that your spot is reserved upon payment confirmation. 
How to get to the Rijksmuseum?
You can board any bus between 305, 314, 347, and 397 to reach Leidseplein or Overtoom, which is a short walk from the Rijksmuseum. You can also catch a train from the IC or SPR lines and reach Museumplein.
How many entrances does Rijksmuseum have?
Rijksmuseum has a single grand entrance, with a facade and an impressive grand staircase. Its Neo-classical build has made it a favorite among tourists. 
How long does it take to explore the Rijksmuseum?
It takes almost 4 to 5 hours to explore all the galleries in the Rijksmuseum, depending on the number of exhibitions you visit. 
More Reads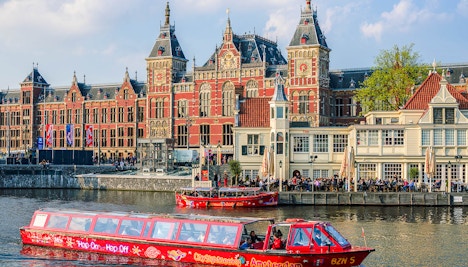 How to Reach the Rijksmuseum?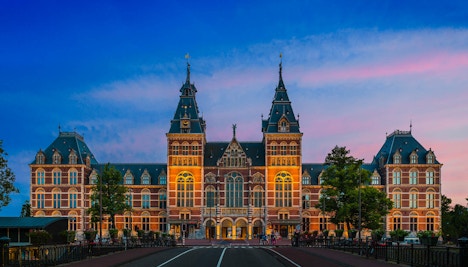 Plan Your Visit to the Rijksmuseum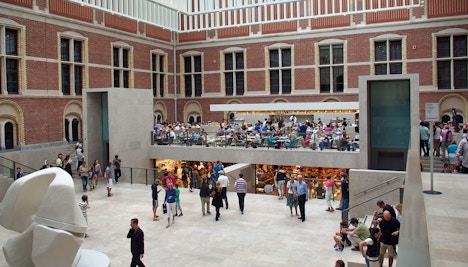 Rijksmuseum Vermeer Exhibition